Nuevo Imperio Norte-Americano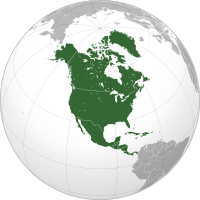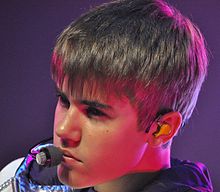 All Hail Emperor Bieber I
ENA INA ENA INA ENA INA ENA INA ENA INA ENA INA ENA INA ENA INA
The New Imperial period brings increased economic and political freedom for the people of the continent.
Democracy is reborn in allegiance. Salute your valiant young Emperor. Hail Bieber!
INA ENA INA ENA INA ENA INA ENA INA ENA INA ENA INA ENA INA ENA
Your Grand Destiny
As proclaimed in summer of the great orbit since Jesus born #2011, Your Imperial Program is these 7 simple edicts:

Mobility and civil rights for visitors, workers, merchants, and investors throughout the Empire.
Rational policies on security, contraband, and drugs.
Official Languages: English Espa˝ol Maya Nahuatl Inuit Navajo Franšais
Open collaboration in transportation, communication, and lunar utilization.
Sensible planning and management of natural resources for benefit of all current and future residents.
Harmonious interaction with our neighbors in South America, Carribean, and neighboring islands.
A great affection and cordial respect for the people of the other hemisphere, with whom our destinies are linked.
ENA INA ENA INA ENA INA ENA INA ENA INA ENA INA ENA INA ENA INA
His Immediate Orders
Unnecessary militarism and unused economic capacity shall both be redirected towards utilization of the Moon using robots.
Hemp and Cannabis shall be used, traded, taxed and regulated sensibly throughout the continent.
The warring cartels in Mexico shall be reformed into peaceful labor unions and political parties,
with speedy criminal prosecution for violent offenses and amnesty for trafficking offenses.
Legal status of international trafficking in other controlled substances shall not be affected by this order.
INA ENA INA ENA INA ENA INA ENA INA ENA INA ENA INA ENA INA ENA
News of Your Realm
The total human population of his continent is exactly 544,444,444, as measured at precisely noon today at his Guadalajara palace.
At the next measurement, one year henceforth from today, the population shall be exactly 555,555,555. Hurrah for his fecund people!
The Emperor proclaims a grand jubilee for this day in Jesus-born-Orbit #2012, crowned by a grand new spectacle in honor of his mother:
La Bahia de Besos

(espanol)

, The Bay of Kisses

(english)

.
He today appoints a new Supreme Jurist of all his laws, Glenzilla. The Emperor shall honor him with a concert, this very eve!
Did You Know?
Your New Imperial activities are voluntary and, potentially but not necessarily, commercial.
Your Emperor does not directly regulate the sovereign governments of each territory of your continent, which he otherwise presides over.
---
In accordance with his golden directive #727, the image credits of this page are as follows:
WP - His Empire, from above
WP - His Portrait, suitable for salutation.
So Inscribed by
Indigulous
.